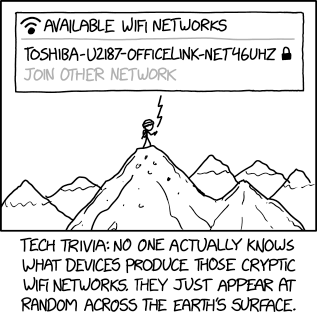 There will be a lot going on during the SESUG 2019 conference… how will you stay organized and make the most of your conference experience? Staying connected and making the most of the technologies available will help you navigate the conference effectively!
In Chuck's last Blog, "What Will We Do When in Williamsburg With You?," he refers to this neat idea of the Forgetting Curve proposed by German psychologist, Hermann Ebbinghaus. "Research shows that by 30 days after an initial learning event, if no attempt is made to retain the learning, we remember only about 21% of what is learned." Much research has been done on memory since. One strategy to reduce the loss of what we learn is to reinforce it in different ways and frequently – that is where technology comes in!
A memory drum was a technology developed back in 1887 to continue the fine work of Ebbinghaus and it was upgraded over the years to really understand how people remember things. It was improved and upgraded up through the 1970s to run experiments on memory. The good news is, instead of a memory drum, we have a conference app that will help you stay on top of what is scheduled at SESUG 2019. We have several other modern day technologies to keep you connected and make your conference experience a little easier!

the SESUG 2019 Attendify Conference App
You can get the SESUG 2019 Attendify conference app on your mobile device here: tinyurl.com/sesug-wmbg. As of now, we have the conference schedule including the paper presentations and topics that will be discussed and there will be a lot more information to come. We will be pushing notifications and updates through the app regularly to remind attendees of important activities and things that are happening during the conference. This is an easy way to stay up to date on the latest!
App Features
Bookmarks
You can easily bookmark everything from presentations to speakers. Click on the bookmark symbol to save things you really don't want to forget. If you would like, you can opt to give yourself a 10, 30 or 60 minute reminder alert prior to the event.
Notes
If there is something specific you want to remember about a speaker, presentation or activity – just make a note.
Interacting with Attendees
Through the app you can post to the Activity Stream to share your thoughts with all attendees. We will have a photo and video album so you can document and share with others some of the awesome things you see. You can also connect with specific individuals by sending private messages. Take advantage of these app features and connect with more SAS users like you!
Interactive Maps
These maps will show you the layout of the Williamsburg Lodge and also link the academic sessions and activities in each room with schedules.
Remember to Bring Your Own Device to the Hands on Workshops to connect to SAS with AWS
Hands on Workshops (HOW) this year will be set up such that attendees bring their own device. These are 1.5 hour sessions that are included in registration to dive deep on certain SAS topics and get some hands on experience. We will have instructors covering topics on UNIX tools (GNU), the use of Proc Tabulate and ODS, regression modeling, and SAS Visual Analytics. Thanks to Pinnacle Solutions, Inc., we will be using Amazon Web Services (AWS) to make presentation materials and SAS software available to attendees. Attendees will need a laptop, web browser, and Remote Desktop client. Please make sure you have an appropriate Remote Desktop client for your operating system.
– Windows users: the default Remote Desktop client is fine
– Mac OS X users: download the Microsoft RDP v10 app from here.

Attendees do not need to have SAS licenses on their own computers. However, if attendees decide they want to use their own computers and SAS licenses during the presentations, class materials will be available for download.

No laptop? No problem! Attendees are welcome to attend HOW sessions and watch as the instructor works through the exercises on the screen.
Monitors, E-posters and Super Demos… oh my!
We will be taking advantage of monitor screens to provide as much information as possible to attendees. In the Exhibit Hall, we will have Super Demos shared by SAS representatives. These brief but informative tutorials provide some of the latest features and capabilities that SAS has to offer.
Don't forget to swing by the e-Poster monitor and check out which papers were accepted in this section. There will be 10 SESUG paper presentations displayed and authors will be available during scheduled times to answer questions about their work. Some topics include: imputation effects from the FACTOR and MI procedures, analyzing data with JMP and using PROC IMPORT. A handful of the e-Posters relate to topics in the Healthcare/Pharma industry, so if this is your field – stop on by and say hello!
Connect to WiFi at the Hotel
We will have WiFi available at the Williamsburg Lodge during the conference. Look for the WiFi password on the Schedule at a Glance (SAAG) – which you will receive at registration. It will also be posted on the SESUG 2019 Attendify conference app.
Not into technology?… no problem!
For those of you who like to connect in other ways, we have options to get the information you need to have a successful conference. The Schedule at a Glance (SAAG) is always a well-loved item at the conference. It is a printed version of the academic session schedule and other important information (like a conference cheat-sheet) – you will get one at registration. Also, look for signage around the hotel to point you in the right direction and find what you need.
See you all in Williamsburg soon!